The Road to Miss America – Miss Pennsylvania Samantha Lambert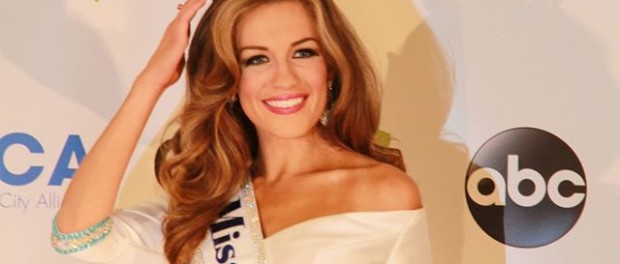 The next contestant to be featured in our series, "The Road to Miss America," is Miss Pennsylvania, Samantha Lambert.
Age: 22
Hometown: Pittsburgh, Pennsylvania
Platform Issue: Brain Injury Awareness
Talent: Acrobatic Dance
Education: Earning a Bachelor of Science Degree in Engineering from University of Pittsburgh
Scholastic Ambition: To obtain a Bachelor of Science in Industrial Engineering with a Minor in Computer Science
Scholastic Honors: Phi Theta Kappa Honor Society, National Honor Society, Dean's List
My Defining Moment: When I suffered a head injury at 15-years-old, I thought it would limit what I could accomplish in life and it completely changed how I approach situations.
If I am crowned Miss America: As Miss America, I would share the stories that make up who I am. Sharing stories connects communities and I want to be a visible representative of a brain injury survivor and a woman in STEM.
Samantha Lambert is a 22-year-old student pursuing a degree in Industrial Engineering with a minor in Computer Science. She plans to obtain a Masters in Engineering and would like to work for a high-tech start-up company. In 2011, she graduated with Honors from Fox Chapel Area High School in Pittsburgh, Pennsylvania. Gymnastics has been part of her life since age 6 and she competed on vault, bars, beam, and floor from the state to regional level for 11 years. After formally being a Brain Injury patient she has chosen to highlight a personal platform of Brain Injury Awareness.