The Road to Miss America – Miss Ohio Alice Magoto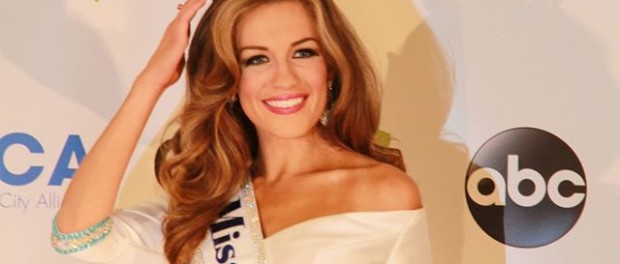 The next contestant to be featured in our series, "The Road to Miss America," is Miss Ohio, Alice Magoto.
Age: 18
Hometown: Cincinnati, Ohio
Platform Issue: Beauty Unedited – Redefining Beauty for the Next Generation
Talent: Vocal – "Astonishing"
Education: Accepted to Study Communications at Chapman University
Scholastic Ambition: To obtain my BS in political science and communications.
Scholastic Honors: High School – "A" Honors 3 consecutive years and 3.7 GPA; Chapman University Dean's Scholar Award
A life-changing moment: After years of bullying and letting things I couldn't control define me, I decided to transfer high schools to get a fresh start. After that, I was able to refocus, gain a healthy new confidence, and take back my personal power.
My secret wish or dream: It's a trifecta! To be an anchor on Good Morning America, a world famous cake decorator, and to win America Ninja Warrior.
An 18-year-old from Cincinnati, Ohio, Alice Magoto has performed and studied dance, musical theater, acting and voice for more than 13 years. Alice graduated with honors from Seton High School and was accepted to Chapman University, California receiving a Dean's merit scholarship. After her year of service, she plans to study political science and work in Washington D.C. writing legislation and policy for social and mental health causes connected to her platform, Beauty Unedited: Redefining Beauty for the Next Generation. Alice's website, beautyunedited.com, celebrates authentic and unaltered beauty promoting truth in advertising and inviting users to adopt her "100% Edit Free" stamp for posted photos.