The Road to Miss America – Miss New Jersey Brenna Weick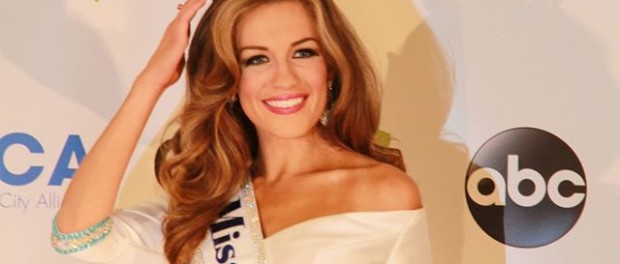 Our next contestant to be featured for our series, "The Road to Miss America," is Miss New Jersey, Brenna Weick! Click here to read more about Brenna's road to Miss New Jersey and her crowning moment!
Age: 22
Hometown: Mantua, New Jersey
Platform Issue: "A World of Difference – Navigating the Cyber Sphere"
Talent: Vocal
Education: Bachelor of Science Degree in Psychology from High Point University
Scholastic Ambition: Obtain a Master's Degree in Journalism to work in television production
Scholastic Honors: HPU Academic Achievement Award Scholarship; Millis Scholar Athlete Outstanding Academic Achievement Award; Alpha Gamma Delta "Strive for Pi" Academic Excellence Award; National Honor Society; World Language Honor Society; Psychology Honor Society; Dean's List; Minor in Communications.
My Defining Moment: Deciding to take control of my future and transfer universities was a major turning point in my life – I realized that I alone had the power to do what made me happy.
If I Am Crowned Miss America: I want to use social media to promote the Miss America Organization, Children's Miracle Network Hospitals, and provide a tangible, genuine role model for girls across the nation.
Having been involved in MAOTeen and the Miss America Organization since the age of 14, Brenna has had the opportunity to be a mentor throughout the state of New Jersey. Upon interacting with students, she witnessed firsthand the way social media has saturated today's culture. With her platform, "A World of Difference: Navigating the Cybersphere," Brenna hopes to teach people of all generations to use social media safely and with integrity. Through age-appropriate lessons and hands-on activities, Brenna encourages children and adults alike to use technology to their benefit and eliminate cyber-bullying.