The Road to Miss America – Miss Massachusetts Alissa Musto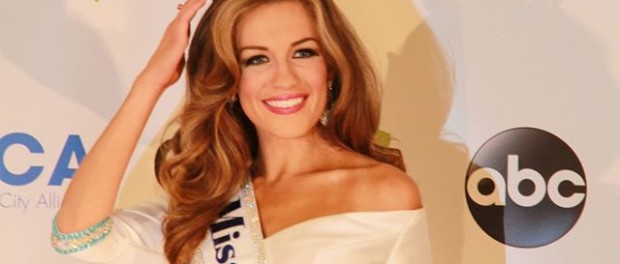 The next contestant to be featured for our series, "The Road to Miss America," is Miss Massachusetts, Alissa Musto.
Age: 21
Hometown: Rehoboth, Massachusetts
Platform Issue: Changing Keys
Talent: Piano
Education: Bachelor's Degree in Government from Harvard University
Scholastic Ambition: Obtain a Juris Doctor Degree and become an entertainment attorney
Scholastic Honors: Cum Laude Graduate, Harvard Alumni Association Book Prize; elected Commencement Speaker; Brown University Book Award; Cum Laude Society; National Spanish Exam Scholarship; Dunkin' Donuts Scholarship; AP Scholar with Distinction
Greatest Non-Academic Achievement: Performing the piano on National TV at age 9
Something Interesting About My Family: I come from a long line of musicians.  My sister, brother, father, uncles, aunts, and great-uncles all perform. Family get-togethers are one big multi-generational jam session.
Alissa is an accomplished musician, songwriter, and performer. Playing piano since age 5, she has performed around New England including Hard Rock Cafe, House of Blues, the Massachusetts State House, and the Veterans Memorial Auditorium, where she opened for jazz legend, Wynton Marsalis. Alissa was a top 10 finalist in KidzStarUSA 2011 (out of 45,000 entries), the winner of the Justine Magazine Talent search, and 2010 Wonderworld TV Piano act of the year. Her original music has been featured on several local blogs and radio stations. When not performing, Alissa is a piano/vocal coach, a volunteer with numerous arts non-profits, and the founder of Changing Keys, an organization that connects unused pianos with students at risk.