The Road to Miss America – Miss Indiana Brianna DeCamp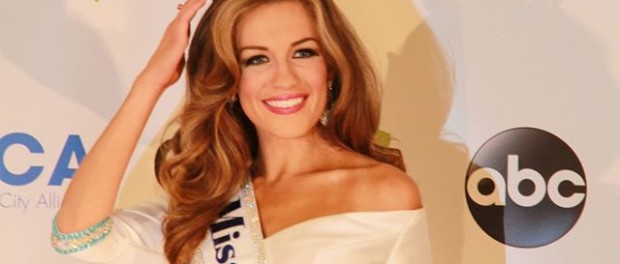 The next contestant to be featured for our series "The Road to Miss America," is Miss Indiana, Brianna DeCamp.
Age: 22
Hometown: Kendallville, Indiana
Platform Issue: Ray of Hope: Medical Missions
Talent: Tap Dance
Education: Bachelor's Degree in Special Education from Miami University
Scholastic Ambition: To obtain a Master's degree in Special Education
Scholastic Honors: Miami University College of Education, Health and Society Dean's List; High School Honor Roll; Academic Honors Diploma; Recipient of the Ben Konger Scholarship
My Defining Moment: When visiting Africa, we planned a princess party for the local children. As we arrived, all of the little girls ran to meet our car because they were so excited for the party. I realized, in that moment, the opportunity I had been given to make a difference in the lives of others.
I'm motivated by: Making my family proud is what motivates me and drives me toward success.
My life has had a common theme of including individuals with disabilities and serving others. My aunt introduced me to Ray of Hope, which identifies sick and injured children in third world countries and brings them to the U.S. to receive free medical care and life-saving surgeries. I have a passion for medical missions and this small, non-profit organization seemed to be the place where I could use my skills and talents to serve others. Every life is important, no matter the disability. As Miss America, I will promote a message of inclusion and respect for all people as I travel the country.