The Road to Miss America – Miss Georgia Patricia Lin Ford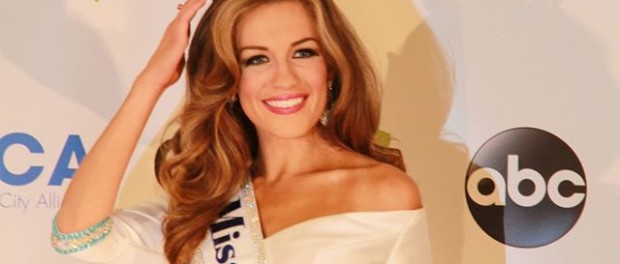 The next contestant to be featured in our series, "The Road to Miss America" is Miss Georgia, Patricia Lin Ford.
Age: 22
Hometown: Johns Creek, Georgia
Platform Issue: Promoting Children's Miracle Network Hospitals
Talent: Ballet en Pointe
Education: Bachelor's Degree in Business Administration – Marketing from the Georgia Institute of Technology
Scholastic Ambition: Obtain an MBA from Georgia Tech
Scholastic Honors: Graduate of Georgia Institute of Technology with Honors, Georgia Tech Dean's List, HOPE Scholarship Recipient, Monte Jade Science and Technology Scholarship Recipient
My Defining Moment: Being hired by a female-owned company and seeing first-hand the power of women in the work place.
What I've learned from the Miss America program: When I first started competing, I thought the Miss America Organization was merely an avenue to showcase my talents. I quickly learned, however, that this program isn't simply about promoting who you are, it's about improving who you will become and giving back to others.
While pursuing her degree from Georgia Tech, Patricia volunteered hundreds of hours for Children's Miracle Network Hospitals (CMNH). Organizing fundraising campaigns like CMNH Dance Marathons, Patricia helped raise over $200,000 for research, training and financial assistance for families of young CMNH patients. Patricia was also among the top 3 fundraisers in the country for CMNH on Miss America Serves Day in both 2015 and 2016. Her dream job is utilizing her Georgia Tech Marketing degree to help the Miss America Organization elevate its brand by enhancing its charitable partnership with Children's Miracle Network Hospitals through fundraising, promotions, and event planning.