The Road to Miss America – Miss District of Columbia Cierra Jackson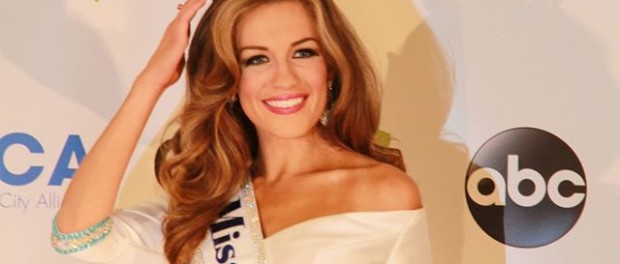 Our next contestant as part of our series, "The Road to Miss America," is Miss District of Columbia, Cierra Jackson.
Age: 24
Hometown: Washington, D.C.
Platform Issue: Behind the Frontline: Supporting Military Children
Talent: Vocal
Education: Bachelor of Science Degree in Political Science from Spelman College – The Women's Campaign School at Yale University
Scholastic Ambition: Gain my JD with a focus in Environmental Law
Scholastic Honors: G.I. Bill Scholar; Ethel Waddell Githii Honors Program; True Blue Award in Creative Writing; HOPE Scholar; Aflac's Perfect Attendance Award, from Kindergarten to 12th Grade, National Society of Leadership & Success
My secret wish or dream: One of my secret dreams is to have a career making thought-provoking, and soulful music with carefree melodies and strong blues, jazz, and gospel undertones.
My Most Significant Experience: Working as a communications intern for the Chief of Staff's office during the Obama Administration has added even more significance to the iconic moment of President Obama being elected Commander in Chief. Both experiences gave me a greater understanding of what it truly means to be an American.
Cierra is a personal witness to the negative effects of war as a military child. Her father's traumatic brain injuries, uncles' PTSD and ongoing cousin's suicide attempts have empowered Cierra to take on their trauma as her personal mission for healing. Cierra's children's book, "CC the Military Kid", chronicles her life following September 11th, into college and through adulthood. Her story as a military child has been featured on Michelle Obama's Joining Forces Campaign and was shared widely via social media. She currently works with many military children and family advocacy organizations including the Congressional Military Family Caucus.