The Road to Miss America – Miss Connecticut Alyssa Rae Taglia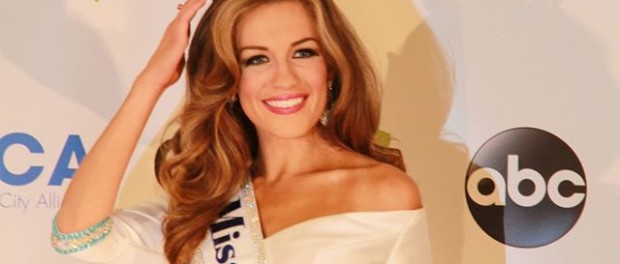 Our next contestant, as part of our series, "The Road to Miss America" is Miss Connecticut Alyssa Rae Taglia.
Age: 23
Hometown: Wolcott, Connecticut
Platform Issue: "Smiles for Seniors"-Enriching the Lives of Seniors Across America
Talent: Tap Dance
Education: Bachelor of Arts Degree in Dance Performance from Point Park University
Scholastic Ambition: To obtain a Master of Business Administration
Scholastic Honors: Dean's Scholarship; Artistic Achievement Award and Scholarship; Point Park University Academic Scholarship; Dean's List
My Defining Moment: One defining moment in my life, was when I was documented in the Lincoln Center for Performing Arts Library Dance Vault for my notated performance of Martha Graham's respected piece, "Heretic."
What I've learned from the Miss America Program: Resilience is what I have learned most from the Miss America Organization. You must never give up on your dreams and believe in the power of positivity and trust in timing.
Since a very young age, Alyssa Rae Taglia has made one of her top life priorities to always give back and volunteer her time to many charitable organizations. Alyssa has a sincere commitment to advocate for, and enrich the lives of Senior Citizens across America and is the proud founder and director of her personal program, Smiles For Seniors. As an ambassador for Children's Miracle Network and by working closely with school systems, it is Alyssa's goal to bridge the gap between America's youth and elderly. "The best classroom in the world is at the feet of an elderly person."-Andy Rooney

Don't forget to vote for America's Choice in the 2017 Miss America Pageant!