The Road to Miss America – Miss Alabama Hayley Barber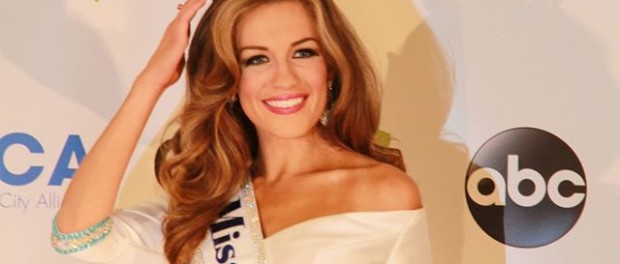 Bravura Magazine began covering the Miss America pageant two years ago; prior to that, we became closer to the Miss New Jersey Education Foundation, as our friendship with the former Miss New Jersey, Cara McCollum came to life! We recently partnered with the Miss NJ Education Foundation, and did a series titled, "The Road to Miss NJ," and now we're excited to share with our readers all of the State Titleholders for the Miss America Organization, who will be competing for the title of Miss America 2017!
Fun Fact: The Miss America pageant began in 1921; and the first winner was Margaret Gorman, Miss District of Columbia!
As we begin our "Road to Miss America," we start with the first contestant, Miss Alabama Hayley Barber. Check out what Miss Alabama had to share about herself & her platform with the readers of Bravura Magazine.
---
Miss Alabama Hayley Barber
Age: 22
Hometown: Pelham, Alabama
Platform Issue: Sight for Small Eyes
Talent: Tap Dance
Education: University of Alabama at Birmingham
Scholastic Ambition: Obtain a Bachelor's Degree in Marketing and a Doctorate of Optometry
Scholastic Honors: Valedictorian of High School Senior Class, President's List, Alpha Lamda Delta, Phi Eta Sigma, National Society of Collegiate Scholars, Phi Sigma Pi, Edward Friend Scholarship Recipient
My secret wish or dream: To have my artwork on exhibit at the Metropolitan Museum of Art
If I am crowned Miss America: As Miss America, I would work to ensure the passage of a federal law to require that all children receive a comprehensive eye examination before entering kindergarten and public or private school.
Experiencing vision problems growing up, I never told my parents and failed to admit it to myself.  I realized the advantages and confidence healthy vision gave me both socially and academically.  Helen Keller said, "It is a terrible thing to see but have no vision."  Having the ability to see clearly for the first time in my life also gave me clarity of vision for my future as I have prepared myself to be Miss America 2017. Through my platform work, I have developed fundraising, organizational, and promotional skills which will benefit me for the rest of my life.
Don't forget to vote for America's Choice in the 2017 Miss America Pageant!