The Road to Miss New Jersey – Miss Somerset County – Kyra Seeley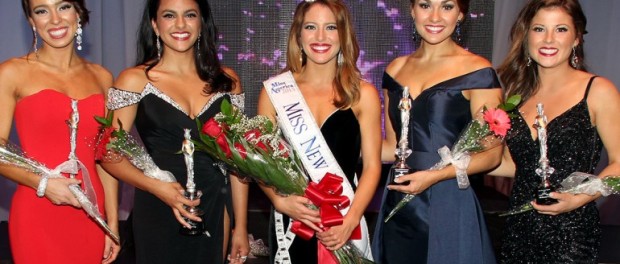 As we continue our "Road to Miss New Jersey" series, our next contestant is Miss Somerset County, Kyra Seeley.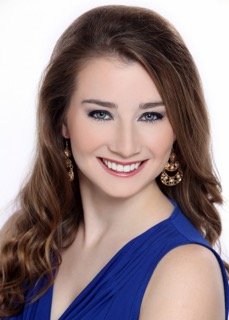 Please tell us why you chose to compete for your local county's title?
The Miss America Organization attracts some of the most passionate and influential young women in every state. Being a local titleholder has provided me many opportunities to speak to children at schools, attend special fundraisers in my community, and Irish dance at different events. I love being a part of an organization that encourages and allows me to to bring together my passion for promoting volunteerism, dancing, and interacting with others.
The pageant at which I won my local title was actually a Triple Crown pageant. Union, Middlesex, and Somerset County all were crowned that night. The pageant was also considered "open", meaning young women from any county could compete. With the intention of hopefully winning the crown to represent my own area, Middlesex County, I decided to enter. At the end of the night I was fortunate enough to capture a crown; however, it was not Miss Middlesex County but instead Miss Somerset County! The town I live in, Middlesex Borough, is right on the border of Somerset County. We receive their news and I often find myself in Somerset County shopping, attending events or working. Even though I was not crowned to represent my own county, it seems fitting that I was crowned Miss Somerset County as I am constantly in that county!
What do you plan to accomplish if you were to win the title of Miss New Jersey 2016?
If I were to win the title of Miss New Jersey, the first thing I would plan to accomplish would be to eat a very large ice cream sundae. All joking aside, after that I plan to hit the ground running. My goal for the year would be to meet as many of the residents of New Jersey as possible. I love meeting and talking to new people and it would be an honor to share information about the Miss New Jersey Organization, the wonders of the Children's Miracle Network, and my own platform of promoting volunteerism. My platform is Be the Change: Volunteer. As Miss New Jersey my goal would be to inspire our youth to be active in their communities and make a difference. The Miss America Organization supports Children's Miracle Network Hospitals as their national platform. During my reign I would organize to visit the different Children's Specialized (supported by Children's Miracle Network) facilities to meet as many of the miracles being cared for. My time as Miss New Jersey would consist of visiting schools, attending fundraisers, and organizing as many service opportunities as possible.
Share with our readers a bit more about you platform and why you picked this particular one.
My platform is Be the Change: Volunteer. My goal is to not only promote service events, but to change the stigma placed on volunteerism. Many people, particularly our youth feel as though they cannot make a difference or that volunteering is boring and takes a long time. Instead I am teaching that volunteering can be fun, simple, and rewarding. It is my hope that introducing the tools of how to give back and the importance of it, volunteering can become a habit in one's life. Throughout my childhood I was encouraged by my family to help others. We participated in food and clothing drives. I did not realize my passion for helping other until middle school where I became a member of a service club. There I learned that little 10 year-old me could make a difference. When I got to high school I realized that I wanted to share this passion I had for volunteerism with others. In an effort to encourage my peers to get involved I founded the Middlesex Do Something Club. As a group we organized fundraisers and service events. When I entered my first Miss America Organization local competition I knew exactly what I wanted my platform to promote because I was already doing it. Through my platform I hope to not only educate my local area on the importance of volunteerism but also this state and our nation.
"Bravura" is an artistic word for exceptional; in your own words, tell us what makes you 'bravura'!
What makes me 'bravura' is that I am 100% me. The paths I have chosen throughout my life make me who I am today. Each person who chooses to be (himself or herself) every second of every day is truly exceptional because it makes you unique. No one else can be exactly like you. One of the things that makes me, "me", is my love for meeting new people and conversation. I love to speak with people and I love to learn other's stories.
—
To purchase tickets for the upcoming Miss New Jersey pageant, please visit THIS LINK.