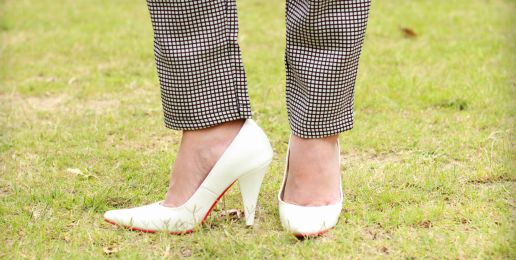 This year's hottest trend cold shoulder has become quite a rage and I'm loving it in all forms, be it tops, tunics or dresses. Its all about showing both your shoulders this spring-summer. The peek-a-boo shoulder adds a fun and flirty feel without showing too much skin. Its subtle, yet so sexy!😀
Cold shoulder dress from StalkBuyLove
I've been obsessing over this trend lately and have picked up everything from off-shoulder tops to cut out shoulder dresses. The best thing about this style is that its bohemian, effortless and over the top feminine, all at the same time.🙂
(Outfit Details: Pants-Zara, Top-StalkBuyLove, Hairband & Earrings-H&M, Shoes- Talons D'or)
How to Wear Off-Shoulder Tops
 As a woman I feel that shoulders are the easiest and most 'comfortable to show off' body parts. In fact, they are the sexiest too as they hold a bit of mystery and subtlety!  Cold shoulder tops are the best way to flaunt them and if you're wondering how, I'm here to help.😀
Off shoulder tops are great for those with pear or hourglass shaped figures, as it balances out the proportions.
Pair them with palazzos, maxi/midi skirts, shorts or denims.
For a more formal look, wear them with pencil skirts or trousers.
Accessorize with a thin layered neck piece or long earrings.
Go strapless (no-strap bra) for a neat look.
This is definitely a piece worth investing in as the cold shoulder trend is here to stay!❤
Also worth mentioning are these handcrafted shoes from Talons D'or. Talons D'or is an online portal selling shoes designed by 'You'. They believe in making the perfect shoe, exactly the way you want it, in the best way they can.
Hope you all enjoyed reading this post. Do tell me what you think of this cold shoulder look.
In case of any queries, feel free to drop me a mail at naina.ruhail@gmail.com or leave a comment below.