Christmas Outfit ideas Ft. Avirate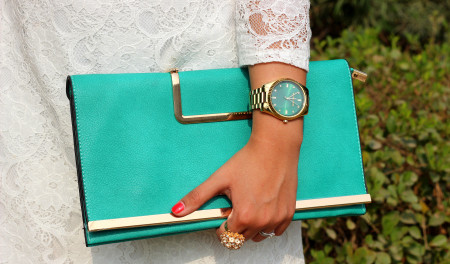 Ho Ho Ho! Its the time of year we've all been waiting for 🙂 Christmas is fast approaching and with it Christmas parties. So what are you planning to wear this year? Confused? Don't be! I'm going to help you find the perfect Christmas ensemble. 🙂
Whatever you plan to do on Christmas, its always nice to pick a stand-out outfit that makes you feel festive. A bit of glamour is a must and can be incorporated in your Christmas outfit in a number of ways and through different styles. So in case you plan on staying home, then you can probably wear a nice sequins cardigan or top with your favorite slouchy pants.
If you're going for a party, you know nothing beats a dress. Pair it with your most fabulous shoes and you are done. You can combine it with a chic cardigan or jacket. Since pants are very much in favor this year, you can always opt for a nice pant suit or pants and blazer combination. Combine with some hip booties and you're good to go.
Make sure that you choose your outfit in colors like Red, White or Green for that extra, Christmassy feel. In the pictures below, you can see the outfit that I've chosen for a day Christmas party. 😀
(Outfit Details: Dress & Clutch- Avirate, Shoes- Bangkok, Watch- MK, Hairband- Claires, Neckpiece- Colaba Causeway, Bracelet- Koovs)
As you can see, I've included all three Christmas colors in this one outfit with the use of statement accessories, shoes and makeup.
I also have a Christmas makeup tutorial for you guys. You can check it out here.  <3
Hope I was of some help and you enjoyed reading this one. In case of any queries, just drop me a mail at naina.ruhail@gmail.com or leave a comment below!
Wish you guys a very Merry Christmas and A Happy New Year!
Much Love 😀
Ciao!