Three Need To Know Music Names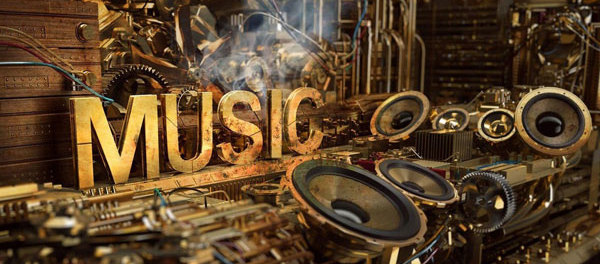 I am never one to really share my choice of music with anyone – only because it varies SO MUCH; and sometimes I kind of surprise myself when I find a song or artist whom I really like, because it doesn't "fit" with my style. But who said music ever had to fit. Music was made to stand out and create a different, and moreover, an appreciation for all there is in life. Recently, I came to know of three different artists  and completely went knee-deep into their music when I heard it. The three artists, whom you're going to meet," will also be featured in the Spring/Summer 2015 digital issue of Bravura Magazine; which makes this even more exciting!
The first is an alternative rock band from Asbury Park, NJ, called The Catching. I came to know if the band while taking a roadtrip to DC with my Dad; as we were headed down 95, he pulls out a CD from the side of his door and said, "You have to listen to this, it's a great CD." And I looked at it and was dumbfounded because his normal choice of music is old-school Bollywood or ghazals; so he played the CD and I was perplexed again because it was alternative rock; the beats and tunes quickly caught my attention and I felt I was listening to a Greeday-type sound with an edge. The song which caught my attention was called, The Perfect Crime, featuring lead singer, Holden Glazer. And what was even more shocking to me was when my Dad told me that all four members of the band were only in high school.
Second on my list of artists to watch is Florida-based singer, Asha Sing; her first single Mercy not only broke the stereotype of Indian artists and bridged the gap between Bollywood and Hollywood but also debuted at the #7 spot on Billboard's Hot Single Sales Chart. This American-born Desi-raised girl is uniting Eastern and Western cultures through her fusion of Bollywood and American Pop music. This multi-talented young American with roots in India is now a part of the BMI family along with fellow South Asian Artists A.R Rehman and Jay Sean, as she works to establish herself in the songwriting community. Asha recently was able to exercise her songwriting chops while working with Daddy Yankee to write his single Lose Control featuring Emelee. The song was featured on MTV's show Washington Heights as well as on VH1's Hit The Floor. (Source: Asha Sing)
Finally on my list is Canadian singer/songwriter, Neetu Dhanju, who I completely came across by fluke. I contacted her on Twitter, found her on Facebook, and the rest is history! She has a voice which is indescribable, and I fell in love with it the moment I heard her cover to "Monster" by Eminem – yes, a rap song! Dhanju "feels empowered writing music that sends the message that everyone, regardless of race, age, gender or sexual orientation, should embrace the idea that one can love, have emotions, be vulnerable, get hurt and still be incredibly strong, inciting an emotional breakthrough." In September of 2013, she launched her YouTube channel. Her bio states that Dhanju, "has put out several covers, each with an original twist showcasing her vocal talent. One of her latest, a cover of "The Monster" by Eminem and Rihanna was selected by Ryan Seacrest's team to participate in an online contest in which Neetu placed third, out of a wide roster of contestants from all over the globe. Her campaign for the Seacrest contest was endorsed and tweeted by ET Canada, while the Monster cover was featured on Boi1da's blog (a producer who has worked with Drake, Eminem, Kanye West, Nicki Minaj). More recently, her cover of "Happy" by Pharrell was included in Pharrel's personal initiative; the I AM OTHER campaign in New York City, on March 20, 2014." A few months ago, she released an original song called, Dark Black Sheets, which was amazing, to say the least. She said the inspiration of the song came from the TV show, Scandal, and Dhanju stated, " I was watching an episode (which I reference briefly at the beginning of the song) that really spoke to me and got me thinking about situations some of us might find ourselves in where your brain tells you to do one thing and your heart tells you to do another and you simply can't reconcile between the two…"
Be sure to keep it locked on Bravura Magazine, as we will be sharing more about these three musically-inclined artists in our S/S 2015 digital issue, releasing in January! Be sure to check out all of the musicians we shared with you today and let them know that Bravura Magazine sent you their way!