The Father of Haute Couture – Charles Frederick Worth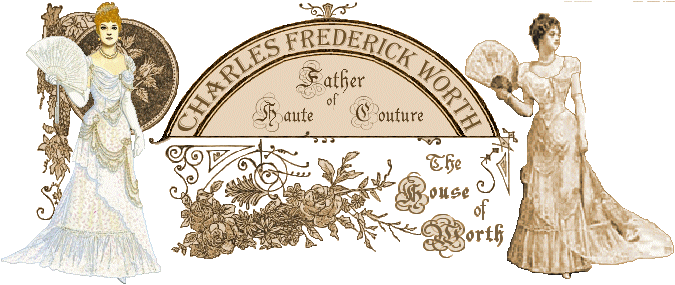 Fashion Week is merely weeks away from being kicked off, so I only saw it fit to take a step back, and recall where Fashion, and moreover, Haute Couture originated from. Charles Frederick Worth, has been widely coined as the "Father of Haute Couture." Before gaining this title, he was an English fashion designer of the 19th Century from Paris.
For anyone who is a fanatic of fashion would know that the name "Worth" was associated with The House of Worth, a French house. This international house was known for its haute couture, ready-to-wear clothes, as well as, perfumes. The house was founded in 1858 by designer Worth. Worth was widely known for creating several designs, during each season, which were then showcased by models. During this showcase, clients would select the designs they liked, and then Worth would have them fitted to their measurements. His designs were highly know for their, and incorporated, elegant fabrics and detailed trimming. During the 19th Century, women would have at least four changes in their dress, therefore, Worth had a sea of clients who would come to him for his expertise in fashion.
Worth passed in 1895, therefore allowing his sons Gaston-Lucien and Jean-Philippe to takeover the business. Thereafter, the house continued to work under Worth's descendants, until 1951. However, The House of Worth brand was then revived in 1999.
In 1999, entrepreneurs Dilesh and Hitesh Mehta revived the House of Worth brand. The fashion and perfume intellectual property were consolidated from the original firm's various family and corporate descendants into a single corporate entity. Giovanni Bedin became the brand's head designer. Bedin came to The House of Worth after previously working for Karl Lagerfeld (German fashion designer, head designer & creative director for the fashion house Chanel, as well as, the Italian house Fendi,) and Thierry Mugler (French designer & creator of several perfumes).
It was during London Fashion Week (September 2010), when Bedin presented his first ready-to-wear collection for the House of Worth. In a press statement following the showcase he stated, "We're very happy, we're very pleased. We're taking baby steps because Worth is a huge brand with a big heritage and it's brand new again and we have to tell this beautiful story and make people know again the heritage." The look was an updated and modernized Edwardian corsets, which were elaborately decorated with lace and feathers. Bedin then presented his third couture collection, in January of 2011, for theHouse at Paris Couture Fashion Week. The collection was eight tutu dresses, inspired by an original Worth gown from the 19th Century.
comments