Hidden Spots – Red, White & Blush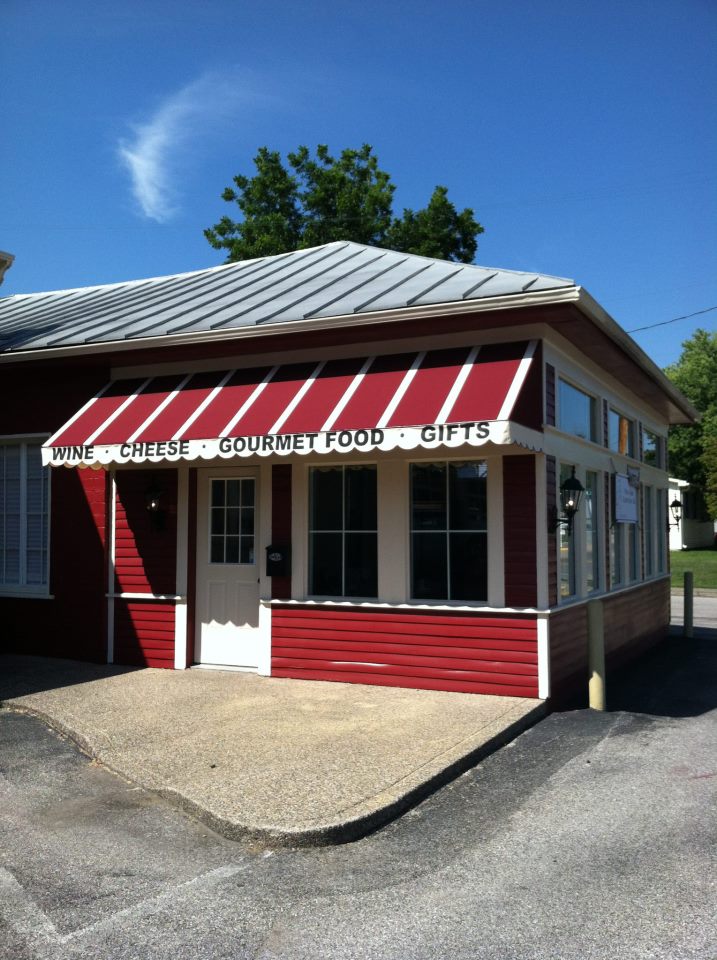 Whenever I travel, I always try to look for hidden spots, unique places, or local shops which truly embrace the culture & ambiance of the town they're in. On one of my most recent visit to Louisville, Kentucky, I took a trip to Corydon, Indiana.
Now let me give you a bit of background & history of this sweet, little town! Corydon is in Harrison Township, Harrison County, Indiana; it was founded in 1808. After Vincennes, Corydon was the second capital of the Indiana Territory from May 1, 1813, until the establishment of the state of Indiana. After Indiana achieved statehood, it remained the capital until January 10, 1825, when it moved to Indianapolis. The history of Corydon dates back to the American Revolution, when the area was captured by George Rogers Clark from the British.
Now that we've got our quick history lesson covered, onto my findings! My parents love to have a glass of red wine every now & then, so when I visited Kentucky, I told my best friend's husband that I need to bring back a bottle (or two) of some local red wine, either from the Kentucky or Indiana-area. He mentioned that his brother opened up a wine shop in Corydon, and that was it!
We arrived at this quaint shop, Red, White & Blush — talk about creativity when naming the shop!
The best part about Red, White & Blush, is that they believe in enjoying excellent wine at affordable prices, something we can all get excited about. And wine is not the only thing you can find at their shop; they also have an amazing variety of foods and breads, which complement each of their stocked wines.
When asked why they stock such a large variety of local wines, owners Russ & Kathy Hoehn stated, "We also believe in supporting the local community, therefore we carry wines from many of the local wineries, as well as food and gift items made in the area and throughout Indiana."
So if you're ever in the Louisville area & want to try something different & local, take a trip out to Corydon. Enjoy the farm landscape, the freshness in the air, and try some of the best local wines from the area. Be sure to let them know who sent you to Red, White & Blush as well!