Indiaspora Hosts Gala Event in Honor of Presidential Inauguration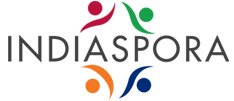 Let me start off by saying that the Presidential Inauguration excitement just keeps on getting better! Now, Bravura Magazine has been invited to attend the gala event in honor of President Obama's inauguration, which is hosted by Indiaspora. The event will take place at the prestigious Mandarin Hotel in Washington D.C. Alongside a culinary cuisine of India, a Red Carpet being walked by high-profile government officials, and a musical performance by Shankar Tucker (to name one of the few performers), you can tell this will be a very memorable event!
M.R. Rangaswami is the founder of
Indiaspora and "thrives on creating influential communities that achieve global impact." What makes him unique is that he uses his skill-set as a critic, cheerleader and facilitator, in order to unite leaders and advanced strategic initiatives in the fields of software, corporate sustainability and entrepreneurship. M.R. says that he brings his "enthusiasm, energy and impact to catalyze the global Indian community."
Founded in 2012, Indiaspora aims to unite the professionally, geographically and religiously diverse community of Indian Americans by identifying issues, debating outcomes and recommending actionable solutions. In September of 2012, Indiaspora hosted 100 influential Indian American leaders as part of its first Forum; the three-day Forum events aimed to energize the community and provide a voice with which it can articulate collective goals.
Now, in only a few days, they will be hosting their first Presidential Inaugural Ball. Invited guests and attendees will join the world's oldest and largest democracies in congratulating President Barack Obama as he is sworn in to his second term as President of the United States. M.R. asserted that leaders from the 3-million-strong Indian American community, compatriots from India and American well-wishers will celebrate the combined achievements of the two nations and cultures.
The Indiaspora Ball will highlight the very best in Indian American cuisine, culture and music. Guests will enjoy fabulous networking, cuisine from the four corners of India, delightful entertainment and Bollywood dancing.
We were delighted when M.R. took a few minutes to speak with Bravura Magazine.
1. Please share with us the reasons behind creating Indiaspora and its goals.
Indian Americans are now 3 million strong and represent 1% of the US population. We have been incredibly successful in many different professions like technology, business, academia, arts, policy-making, and now even in politics. Yet when we compare our "influence" quotient it could be much higher. Indiaspora can be a catalyst to raise the visibility of our community and transform the success of Indian Americans into meaningful impact in India and on the global stage.
2. Over the years we have seen many prominent South Asians from our community rise and make a difference; why, do you think, it has taken so long for South Asians to step into the field of politics?
It reflects that maturation of our community. We were originally first generation immigrants, and now have created a second generation. The values we have brought from India and instilled in this generation include a "giving back" component and public service fulfills that ideal.
3. What do you hope that attendees of this event take from it?
The Indiaspora Ball is meant to be a celebration of the best of the world's oldest democracy and the largest one. We plan to showcase our cuisine, music, dance, fashion and most importantly our people. We want the participants to be proud of our accomplishments, culture and values.
4. Indiaspora has been known to bring together many different South Asian personalities from different professional backgrounds across the country. Who can attendees expect to see when attending the Gala?
We will have a cross section of all the professions represented here – business folks, academics, NGOs, artists and authors, media etc. The rich diversity of the participants is what will be the most interesting to everyone. Most people usually meet others from their own field and the Ball will give them an opportunity to network and meet amazing people from other fields. I believe this will be what will be the biggest surprise for the attendees.
5. As for entertainment for the Gala event, there's a wide range of talent you're presenting from musician Shankar Tucker, Mona Khan Company, and Red Baraat. Tell us how you came across these talented personalities and why you thought they would be a fit for the event.
We were scouting for talent that was diverse and we looked closely for a fusion between cultures and genres. We also wanted to present musicians and dancers who wanted to give back to our community. It was truly a difficult process since we found so many groups and people. We could literally have staged a whole weekend but alas we only have four hours.
6. We've been told that celebrity chef Maneet Chauhan will be treating guests to a culinary tour of India the day of the Gala. Please share with us why you've chose to work with her!
Maneet is one of the most talented yet humble persons I have met! She is passionate and is willing to experiment to bring out the best in our food. We worked together earlier this year at the Indiaspora Forum at the Mohonk in upstate New York and she created a menu that integrated the best of the 4 major regions of India. Our members are still talking about it. Now she has taken on the challenge of cooking a meal for 1,500 people. It is something you would not want to miss. Read more here!.
7. Where do you see Indiaspora heading in the next five years? What are future goals for this organization?
We want to be a catalyst for the community. There are so many issues that we need to address. We want to start a discussion and dialogue after the Ball which can lead to several initiatives whether it is around the Indian American community, US-India relations or building a philanthropy bridge between the US and India.
8. Tell us about the previous forum hosted by Indiaspora; when can people learn about the next forum?
Our annual forum is limited to 100 people since we want to create a space for meaningful debate and action. We draw from a large pool of successful community members who are passionate and want to make change happen. It is a by-invitation only forum and we ask people to contact us if they would like to attend.
9. Politically speaking, what do you hope the President pushes himself to accomplish during his next term?
The biggest area of focus would be the US India strategic partnership. The President has been supportive of India's Security Council seat. There is also an opportunity to explore a trade agreement. The new Secretary of State is quite familiar with India. Our members are ready and willing to give input and help shape the administration's priorities.
10. On a final note, "bravura" means "exceptional." What, in your opinion, makes the South Asian community an exceptional one?
It goes back to the values that have been instilled in us by our parents. It starts with a focus in getting a great education, working hard, raising a good family, maintaining our cultural identity while simultaneously integrating into the local community and finally giving back to society!
Tickets are still available for this event, so be sure to check out the Indiaspora website. And in case you can't make it down to DC, don't sorry because Bravura Magazine will be there with all the Red Carpet info!