Mumbai Masala – Dabangg 2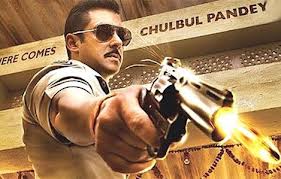 Dabangg was a great success story on the Box Office and got great response from masses. The hysteria of Dabangg was tremendous and a cult figure in the form of Chulbul Pandey took birth. And on top of that the ending of the film gave a great opportunity for a sequel.But then comes the most difficult part: how to make a sequel which can surpass the first part and meet the huge expectations of the masses. It's a huge responsibility which Arbaaz took by doing Dabangg 2 as his directorial debut. He had to carry the burden of two huge stars, Salman Khan and the Cult Pandeyji.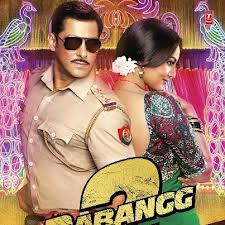 Once you start watching the movie, you know that the storyline is weak but then who expected it to have a strong base as story when your base is Salman. The witty one-liners, great music, larger then life action sequences and Salman Khan's screen presence makes Dabangg 2 a blockbuster.
The USP is that each time Salman Khan delivers a dialogue, dances, fights, romances, or just poses on the screen it is going to be welcomed by whistles not only in the single screens but in multiplexes. That's the craze of this star known as "Salmania".
There are some loopholes in the screenplay and the story line. Some can also say that the movie is an old wine in a new bottle. A 70's story. All said and done the main thing is that Dabangg2 achieves to do one big thing – Entertain the cinegoer for its run time of 2 hours.