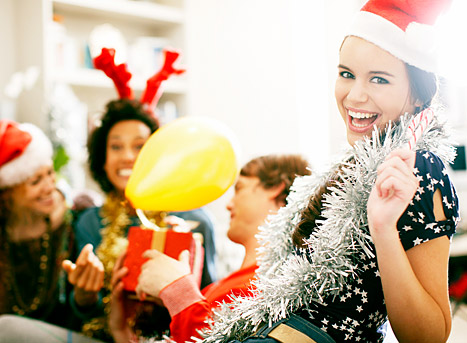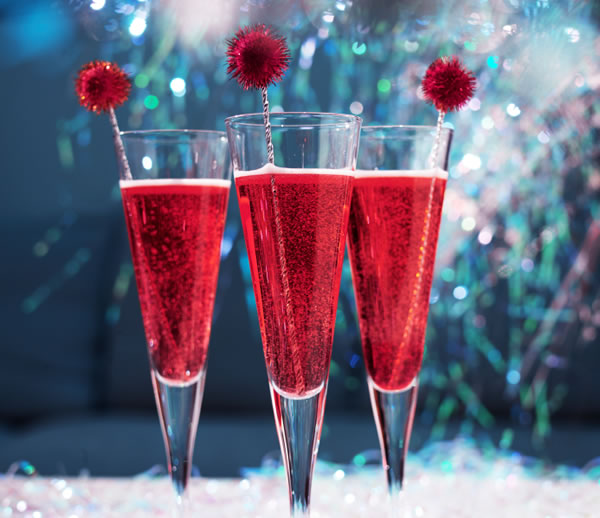 'Tis the season for boozing, schmoozing, and party cruising. As a host it is your job to ensure a fa-la-la-abulous party. But let's be honest, when in the history of holiday party hosting has anything ever gone as planned?
It doesn't.
What separates a successful party from an atrocity is having a host that knows how to "make things work." Everyone can benefit from a few holiday, hosting, tips whether you're an advanced annual party host or going out on a limb and trying it for the first time this year.
Fret not my budding socialites I will have your holiday hosts in ship shape before D-day!
Step 1: Deciding what type of party to throw…
A)   A quaint Champaign sipping what a lovely house you have soiree kind of party
B)   The this is why we can't have nice things party
C)   The Indian Givers holiday party
D)   If any more children show up we could put Santa's workshop out of business party
E)   The have mercy on my soul the in-laws are coming family reunion party
Step 2: Decking the halls as it applies to your party's theme…
A) Elegance is key, dress to the nines! Therefore, fine china and exquisite decorations, etc. will be a must. Think Neiman Marcus and Bloomingdales for your classic elegant essentials. This is the type of party where guests could be found sitting around a crackling fire with the scent of pine dancing in the air sipping a nice merlot and divulging in fancy cheeses. The most thrilling event of the night would most likely be uncorking the Champaign and having the bubbly shoot out of the bottle like a beautiful, crystal, geyser.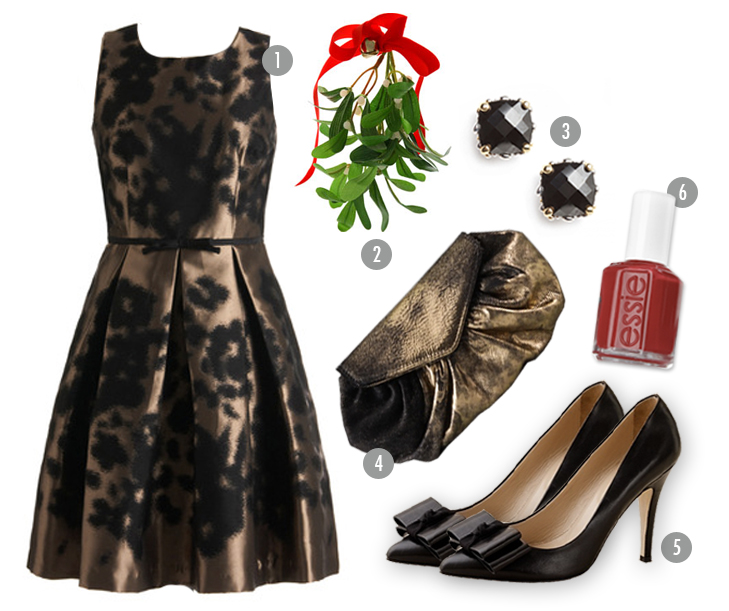 B) This party is for the young and youthful and the young and youthful at heart. What you will need for this party is a stock supply of your classic red solo cups. Though always in season, those red solo cups will add an ever so festive touch to your holiday décor and by décor I mean whatever you can muster up at your local party store. Remember these people aren't coming for the ambiance they're coming for a good time. I would suggest shopping in bulk at Costco for your party juices because it's safe to assume your guests are not going to be drinking eggnog. Put on your party pants and buckle up; the hot-mess-polar-express is leaving the station and she's saving you a seat. Also, expect coal in your stalking. After a party like that you and your party guests will have filled the naughty list up to its maximum capacity.
C) It's the season for giving and receiving, gifting and re-gifting, either way a present is a present. Who could ever say no to a present? This potluck party requires so little effort everyone plays their part in bringing a gift and food or beverages! Do as the hipsters do and throw on an ugly holiday sweater some classic holiday jams and bring out your favorite board game. Winner can steal a pre-opened gift from a previous winner or simply open a new one. Be in it to win it no party guest could be bored with some good old-fashioned competitive camaraderie.
D) Nothing brings the holiday spirit alive like the innocent children and their wholesome naivety.  Throwing a holiday party for your child and his or her friends can be enjoyable and stressful at the same time. Expect nothing less than a mess. Here some ideas to keep your little elves at work, have things set up in stations children love options especially when they get to do things for themselves.
Have a holiday cookie decorating station set up with a colorful assortment of candies and icing.

A magical reindeer food making station with oats to keep the reindeer full and colorful glitter (flying dust) to add to the mix. Maybe Rudolph needs a little extra strength? Or speed? Each color of glitter can stand for something different! Tell them to sprinkle their reindeer food outside on Christmas Eve.

Play a game of "Santa Says" the last good listener standing can win a goody bag!
The options are endless those are just a few suggestions. As the host keeping      an eye on so many children can be task having a few extra eyes could be beneficial. Invite the parents to stay as well provide adult beverages for those who choose to stay! Children are easy to feed, have a few snack bowls of your child's favorite snack food and juice box at each station.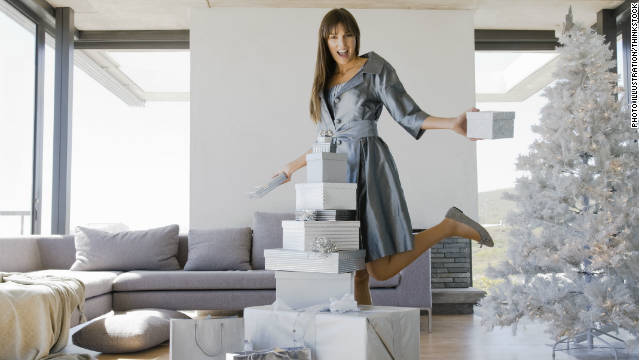 E) Last but not least, brace yourself the in-laws are coming to town. To make this holiday season enjoyable for the entire family stick to what you know best. Family is founded upon the basis of traditions, so do just that. There is no sense in playing hardball with your darling dearest mother in-law when it comes to seeing who puts on a better show. When it comes to family gatherings simple elegance is best. When it comes to decorating make your house a home by framing old holiday photos in festive frames, creatively hang your holiday cards from family and friends in a public places in your home, recreate the look and feel of memorable, past, holidays.
The big man in the red suit doesn't do everything all by himself; he has elves to help a brotha out, so that means you don't have to do everything alone either! Friends and family would love to lend a helping hand if given the opportunity. Asking for help never hurt anyone it only well, helps them in stressful situations.
For all you party goers this holiday season say your please and thank you's, and never leave a party without asking if your host needs a helping hand with anything before you leave.
Most of all have FUN!
Cheers!