Priyanka Chopra Scores Her First Touchdown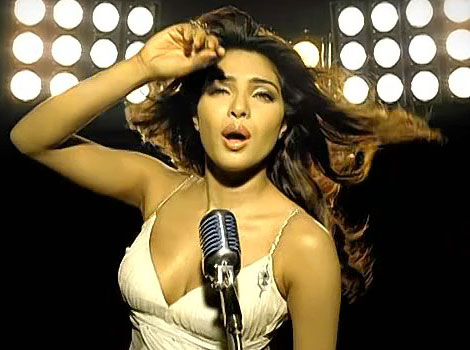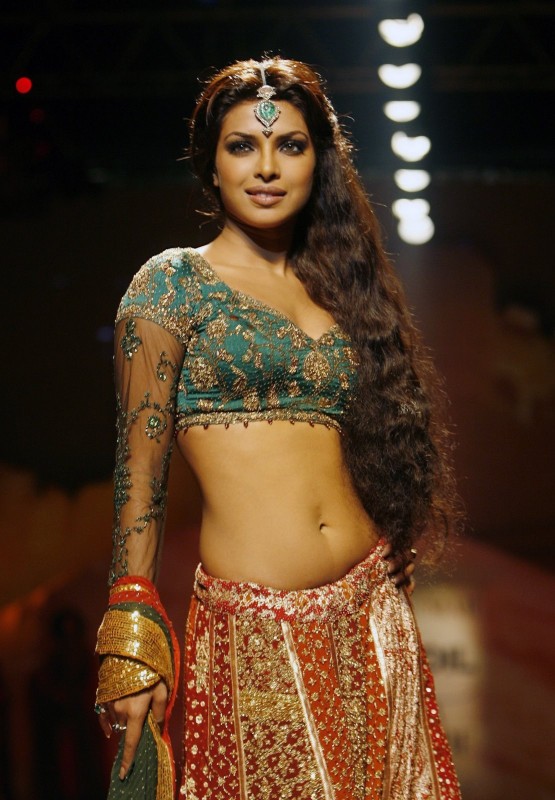 Trust me – I'm always delighted when I get an interesting E-mail in my inbox, especially if it's related to Bollywood. But the one I got today morning, was a bit more than interesting. It was shocking…to say the least.
We've all heard of our favorite actress, Priyanka Chopra, aka P-Chops or Pigga Chops, has been in the studio — with award winning musicians like Lady Gaga & will.I.am, to name a few — working on her debut album. But I didn't think the day would come so soon where the American public would be listening to her first single, In My City. (Technically PC, you're in my city, but I'll let it slide this one time!)
The press release started with, "Bollywood superstar and recording artist Priyanka Chopra will be the featured artist for Thursday Night Kickoff."
Whoa.
(Deep breath Gig…inhale…exhale…)
Did they just say that the start of my Thursday night football is going to be with Priyanka Chopra?, I thought to myself.
I continued to read the statement:
Priyanka's debut single "In My City,' featuring will.i.am and produced by RedOne (Lady Gaga) and Brian Kennedy, will be the music bed for the intro to Thursday Night Kickoff. Earlier this week Priyanka shot the spot that will air every Thursday night before and after Thursday Night Football on NFL Network. Thursday Night Kickoff begins September 13th with the 185th meeting between Chicago Bears and Green Bay Packers – the most-played rivalry in NFL history.
Alright, I'm a huge Packers fan, but to know that Chopra is going to debut her single before the game, it kind of took my breath away. Now I'm not sure if it was in a good way or bad way…as I'm still trying to digest this…but it was taken away. Let's leave it at that. 
She (Chopra) said in the press statement, "It's been an honor working with the NFL Network to create such a fantastic launch for my debut single," said Priyanka. "I'm really thrilled to bring my music and a touch of India to America and its football fans."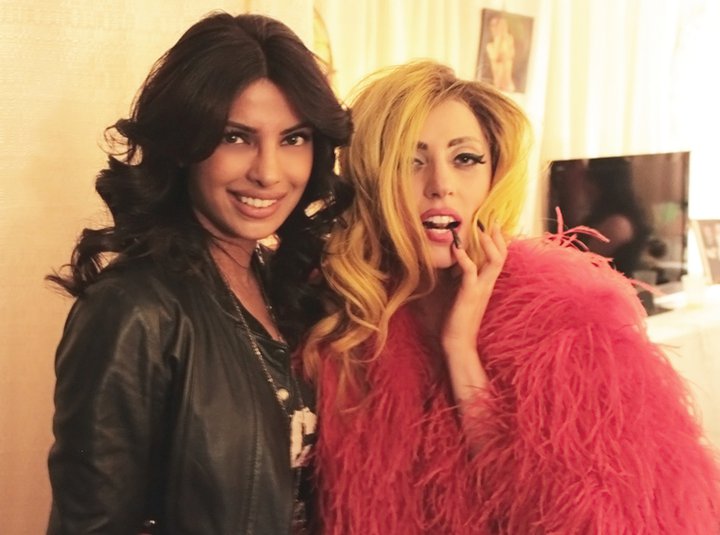 I don't want to sound like a snitch…but do you know anything about football? Do you know that they have 11 NFL Championships? 2 AFL-NFL Super Bowl Championships? 2 Super Bowl Championships? Do you know that they have 9 Conference Championships and 13 Division Championships? Do you even know who their head coach is? (Mike McCarthy…in case you were wondering). 27 Playoff appearances? Jesus! I could go on forever. Let's not get on a tangent now Gigi!
But it gets even better. The statement then went onto say, "We're excited to showcase Priyanka's talent and worldwide appeal to millions of NFL fans across the United States…In My City will set the perfect tone for Thursday Night Kickoff which leads into each of the 13 primetime Thursday Night Football games on NFL Network."
This was from NFL Network Executive Producer Eric Weinberger. Again, I don't want to sound rude, but does he really think that an "unknown" Indian chick from Bollywood is going to spike the interest of football fanatics across the country? It may. It may not. I honestly don't know…this isn't The Wizard of Oz and I'm not sitting here with a crystal ball, predicting the future.
I surely give her a round of applause for what she's trying to do. I think she's trying to really prove herself as an all-around personality, but I think she should really stick to acting. I could be wrong. And if I am, I'll be darned. But fact is, those who have tried to venture out of Bollywood into something that wasn't their "norm," how successful have they truly been? I mean, look at Mallika Sherawat. Hmm, bad example…she's too busy tangoing with Antonio Banderas right now. Ouch…that reminds me, wasn't there some odd rumor about Piggy Chops and YMCMB's Jay Shizzy?! Yikes…let's not get the ball rolling on that one!
Well readers, this as been Gigi's take on Priyanka Chopra making her debut as a Pop singer. Let's hope there's more pop that fizzle for her in the music industry! 
Ciao darling!
xoxo
PS: Check out these two vids of PChops singing…what do you think?