The Benefits of Dark Chocolate
This past weekend, I attempted to abstain from eating sugary snacks that I normally would eat and especially when going out for dinner. I usually end up ordering something chocolate-ey like chocolate cake or brownies for dessert. Instead, I opted to eat dark chocolate bars when I got a craving attack for sugary foods. In my previous post titled,
Sugar Addiction
, I wrote about how consuming sugary foods and drinks can alter brain chemistry to want more and more of a particular food. After meals, I tend to have a craving for chocolate so to mitigate this, I decided to only eat dark chocolate bars because not only do they have less sugar than milk chocolate, they are also healthy!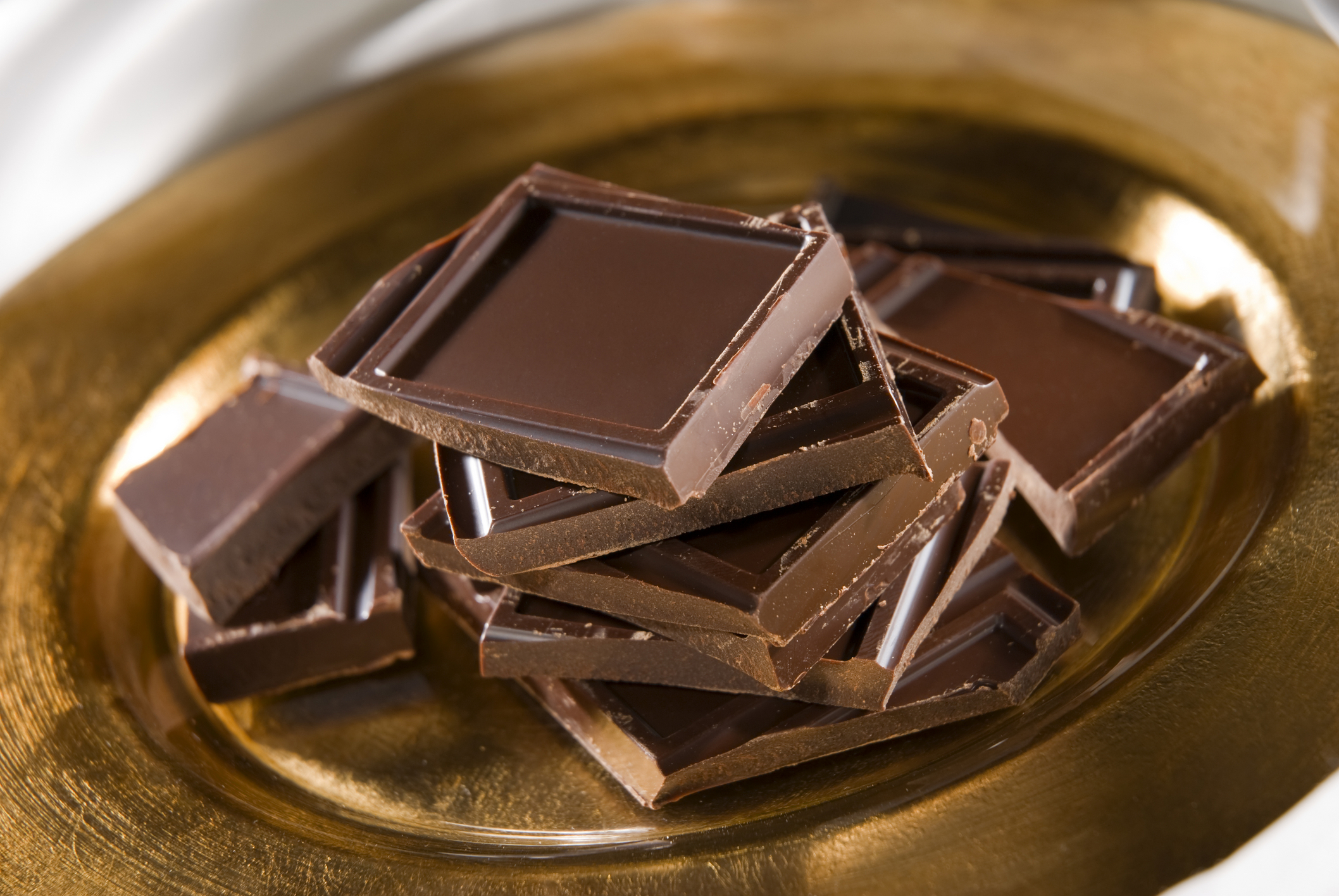 I stopped by my local grocery store and found Lindt's Excellence Smooth Dark Chocolate bar and found it to be delicious! Some key benefits of eating dark chocolate are below:
Potent antioxidant – Flavinoids can help protect against free radicals and increase blood flow to the skin and improve skin's hydration and complexion.
Lower blood pressure – plant phenols (cocoa phenols) are compounds that lower blood pressure.
Reduce LDL (bad) cholestoral
Below are the Nutrition Facts in Lindt's Excellence Smooth Dark Chocolate Bar. Notice that eating 4 squares is equivalent to 220 calories and that it has 12 grams of sugar so when eating dark chocolate, moderation is key! Do you eat dark chocolate and if so, what kind?
Ingredients
Chocolate , Sugar , Cocoa Butter , Soya Lecithin , Bourbon Vanilla Beans , Dark Chocolate contains: Cocoa Solids
Nutrition Facts
Serving Size : 4 Squares Squares
Serving per Container : 2.5
Calories : 220
Amount Per Serving
% Daily value*
Calories 250.0 calories
Total Fat 19.0g
29.0
Cholesterol 0.0mg
0.0
Sodium 10.0mg
0.0
Total Carbohydrate 17.0g
6.0
Protein 3.0g
Vitamin A 0.0 units
0.0
Vitamin C 0.0 units
0.0
Calcium 0.0 units
2.0
Iron 0.0 units
6.0
Calories From Fat – Calories 170.0 calories
Saturated Fat – Total Fat 12.0g
60.0
Trans Fat – Total Fat 0.0g
Dietary Fiber – Total Carbohydrate 3.0g
12.0
Sugars – Total Carbohydrate 12.0g
—
Catch more of Priya's article's via her blog Gym Rat! Got a question on your mind? Send it to contact@BravuraMagazine.com and we will let Priya know!