Kiran's Korner – Rest in Peace Kaliyan De Badshah Kuldeep Manak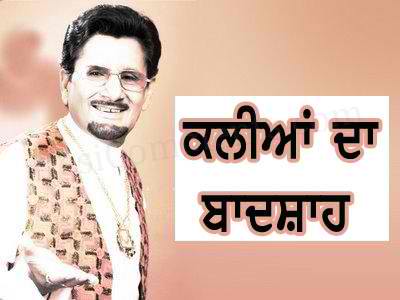 Today is a sad day for Punjab as one of its most cherished stars has fallen. The Legend of Punjabi Music, Ustad Kuldeep Manak passed away today at the age of 62. He recently celebrated his 62nd birthday on November 15th. Manak was battling pneumonia at the DMC hospital in Ludhiana since last week.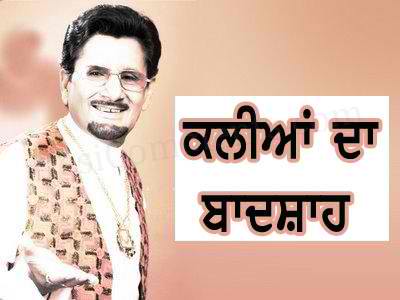 It brings immense sadness to my heart to realize that world renowned Kaliyaan Da Badshah Kuldeep Manak is no more. When we speak about Punjabi music, Manak's name is usually placed on top of that list. Manak started his prosperous singing career at the young age of 17. He ruled the music industry during the peak years of his career between 1980's and 1990's.
Manak's last musical project was released recently as a collaborative album called Maharajas with Jazzy B. Manak, even in his 60's, showed immaculate strength in Maharajas. I urge everyone to purchase this album and listen to the last songs ever recorded by Kuldeep Manak. His un-matched voice can never be replaced, there will never be another Manak. Manak gave us music that will last generations to come and will be forever remember for his great contribution to the Punjabi culture.
Manak's physical presence may have left us but his music will live forever in our hearts. May he rest in Peace. It's very hard to pick my favorite Manak song but here are a few of them.
Ranjha Jogi Hoya – Kuldeep Manak

Tere Tille Ton and Tere Nakk Da Koka – Kuldeep Manak