Kiran's Korner – A Few Words With Nindy Kaur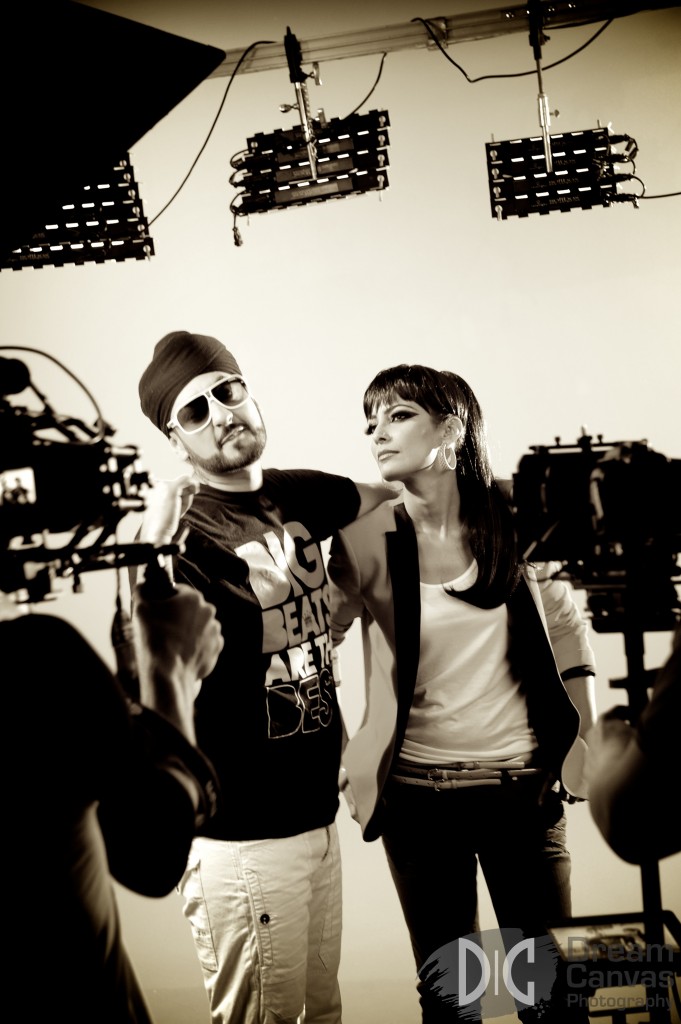 Hey all! As promised here is my interview with Nindy Kaur. Nindy is one busy lady, not only is she part of the world known Punjabi group RDB, she's also a wife, a mother, and a solo artist on her way to release her own album called NINDYPENDENT. In this interview, Nindy talks about her fashion inspirations, her new album, her precious son, and what it's like working with the RDB boys. Hope you all enjoy this interview and make sure to check out her brand new third single Deewani.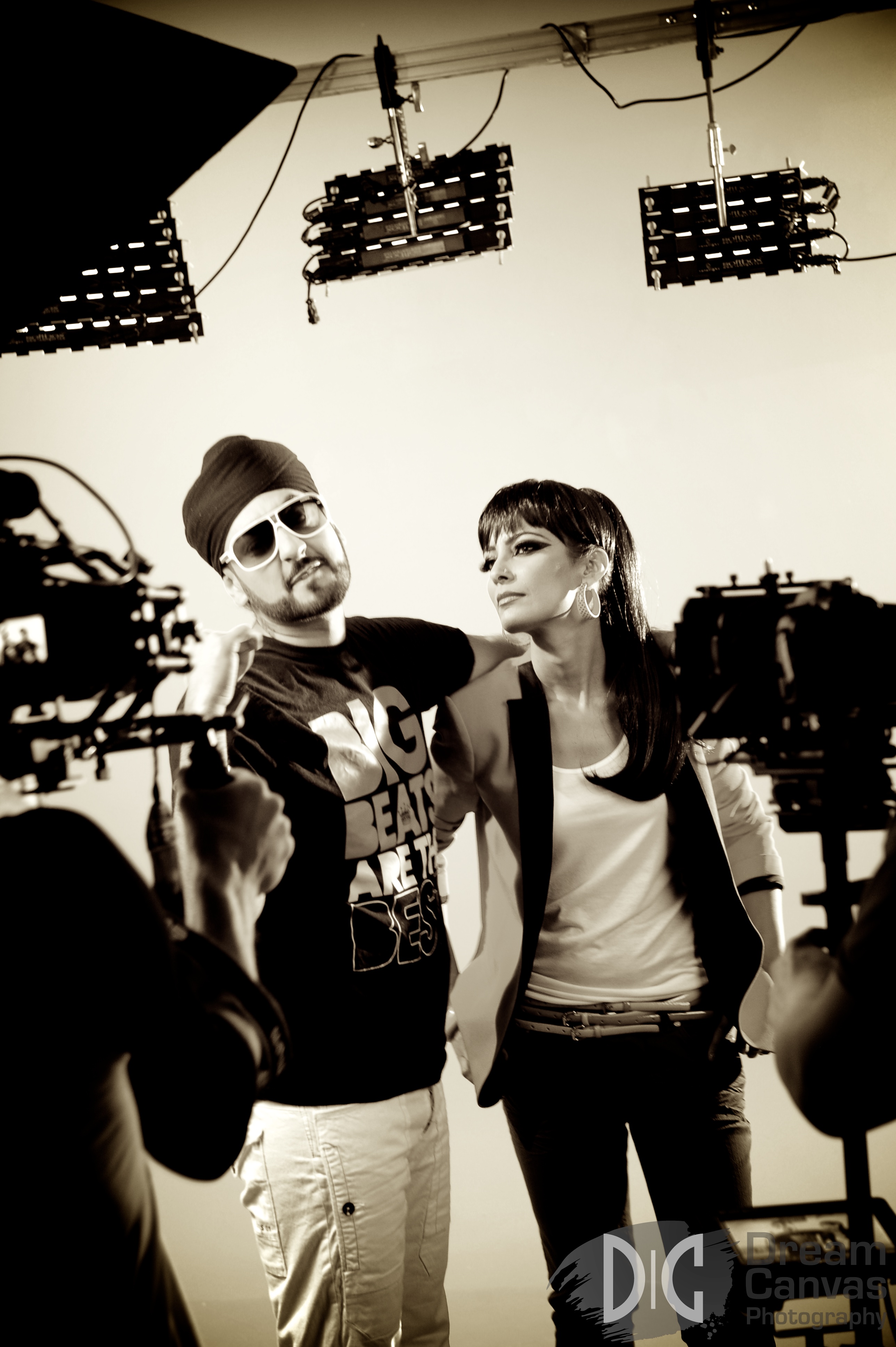 Hey Nindy, Congrats on all the success you've achieved all over the world. What else are you working on currently?
Thank you Kiran! Well right now we are heavily pushing my third single, Deewani, which we've just released. The video is out on my official YouTube page and the song is available for download on iTunes and via RDB's online store as well! We're also planning the next single which is going to be released soon, along with the video! If fans have enjoyed Akhian, 2 Seater, and now Deewani, who knows what will happen when the fourth one is released! The album is nearly done as well! Just when you think it's all over…a new idea pops into my head! But it's great! Oh yes…and I'm also putting the final touches on my clothing line which will be out soon!
Clothing line? Do share some details please!
We're working alongside Desi Wear and making my line which is called "Kaur is Queen." You can check it out on their website. They are fab people to be working with and we have more designs in the pipeline as well!
When will your full album NINDYPENDENT drop?
It's a secret! Like I said, I keep getting these new and creative ideas…one after the other…but trust me, when it's released you guys will be one of the first to know! It's going to be hyped so much! You won't be able to get enough of it!
You have an amazing sense of style; where or who do you get your fashion influences from?
My mantra has always been: Don't be a follower, be a leader! Of course I love designer wear, I won't lie about that. I fancy Gucci, Chanel, and Chopard watches…the names are endless. But I've learned over time, that everyone is fashionable. Even though it might not be something that I would wear, if I see something that's fab and amazing on another person, I will walk up to them and compliment them. I believe that every guy and girl has their own creative style and fashion sense.
As far as your wardrobe for music videos and such, do you leave it all up to your stylists to dress you or do you choose your own outfits?
I'm really lucky to have great friends and amazing stylists that I work with. Shirley Wu & Maggie Wu of Beauty Concepts are my stylists for all video and photoshoots I do. It's a great vibe because we collectively work together to pick out everything from my outfits to accessories for the project we're working on. When you have a good mesh, nothing can go wrong! We listen to each other ideas and choices and then come to a decision. I love them; they are both fab!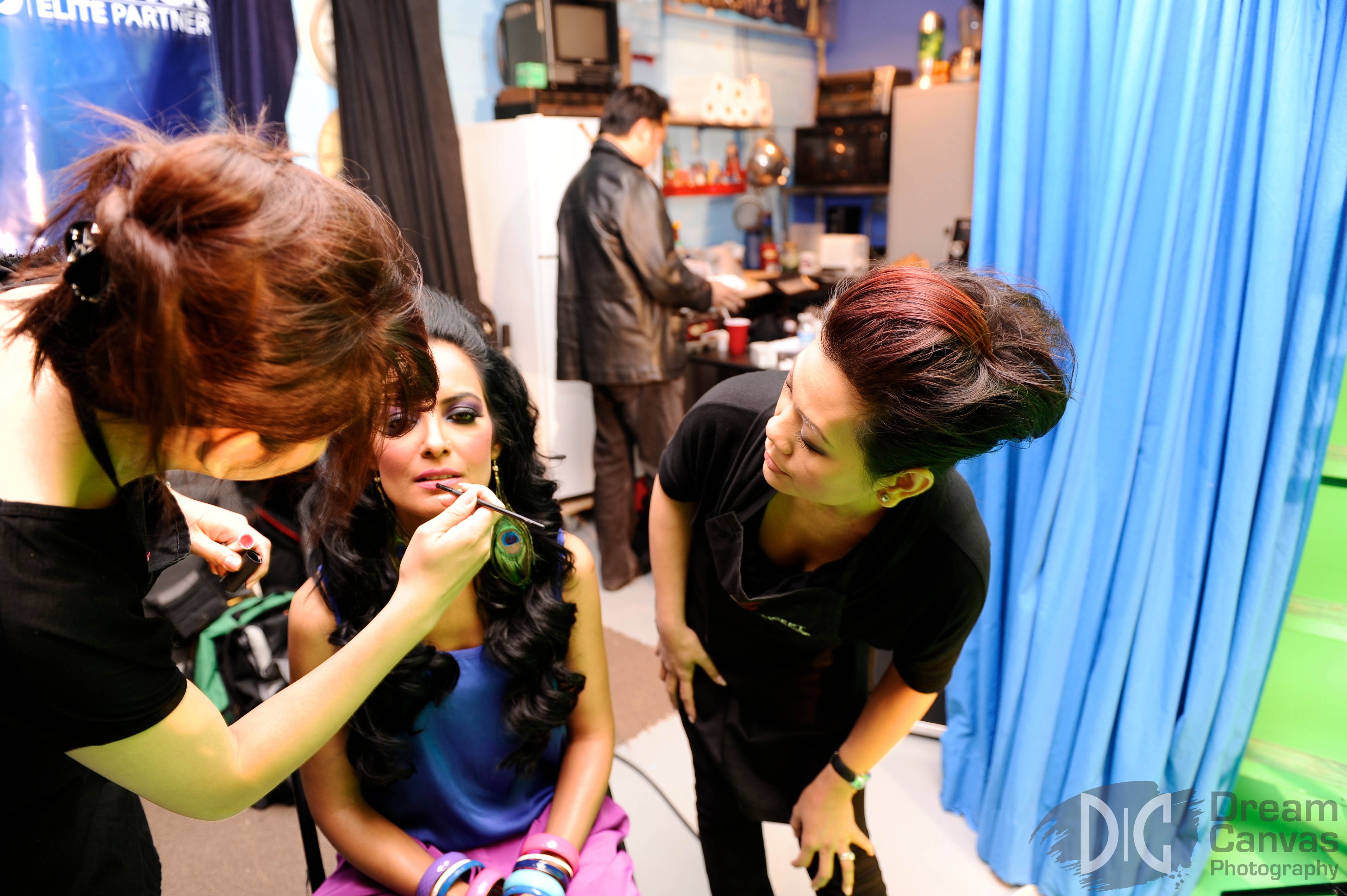 How is it like working in the studio with the RDB boys? How's the studio atmosphere like when you're all in the room together?
It's complete craziness…and I say that in the most fun and nicest way possible!! Just as I always want their music to be their best, they want the same from me. If it doesn't sound 100& perfect the first time, we record again. It's good to have their positive influence because they support me, as an artist, in me endeavors. All four of us in the studio at the same time can get chaotic but that's what makes it the best. We jive; we laugh; we have fun…but at the end of the day, it's always a productive time in the studio, and we never leave until we get the finished product we wanted from the get-go!
As a mother, how difficult is it for you to leave your son at home while traveling for shows and appearances?
To be quite honest with you, as a mother, it can be hard because I'm so used to seeing his face when I wake up in the morning; so even if I am away from him for one day, I hope onto my Mac and spend all my down-time video chatting with him. And when I travel for shows, I tend not to go for more than 2-3 days and I always make sure that I get flights in and out of whichever city I'm touring in so that I can see him! He's my angel and my love, so of course it would be difficult to be away from him; it would be the same for another mother in any situation, personal or professional. Yes, I have taken him on performances in the past, but I also realized that for him, to be traveling, it's not always as fun. We get tired too, flying and staying in hotels, so I can only imagine how it is for a child. But he's also in school and I do not believe in pulling him out for a few days just so that I can spend time with him. His education comes first and as a mother, that is my top priority for him. Manj and I are just blessed to have family who are living very close to us, so Anoop is able to be with his grandparents, cousins and aunts & uncles when we are on tour.
When you get back home from traveling for work, what do you and your son do for fun? What's his favorite activity?
First we hug…hug…hug…throw some kisses in there…hug some more and kiss again. Mind you, this goes on for a few hours! We'll sit and he'll tell me what he's done while we were away…his playtime with his cousins…how he got treats all weekend long! In the evenings, we'll relax as a family, myself, Manj and Anoop, and we'll watch his favorite movies, either Iron Man or Toy Story…pop some popcorn, grab a blanket and snuggle next to him! Over the weekends we spend the days outdoors, going to the park, zoo…basically, we want to do whatever it is that he wants. This time is always about him and his happiness!
What are your future plans? What does Nindy Kaur want to be remembered for?
Future plans? Honestly, it's finalizing the album, NINDYPENDENT. Once that is released, go on tour for the album, work with some producers/DJs for exclusive remixes of the tracks off the album…and then work on a second album. Which means….lots and lots of time in the studio! But I always remember for who my music is for – the fans – and I do my work with smile on my face because I know that hundreds of thousands of people are supporting me in my passion and I make them happy with my music. I want to be remembered as the singer who broke all norms; and that's what Nindypendent is. It shows that even though I am part of RDB, I too am an artist who has dreams and ideas and I too, can showcase my talents as an artist to the world.
As a Punjabi female doing big things in the music industry, what advice do you have for upcoming female artists who really want to make it?
Always follow your dreams. As cliche as it sounds, don't ever let anybody tell you that you cannot pursue music or that there's no real career in music. Look at all these singers across the world who are winning Grammy's, Filmfare Awards, performing internationally; of course there's a real career in music…that's why they are so successful. Female singers…let me tell you, if you've got the support of even a handful of people, that's enough to get the ball rolling. Take a risk. Take a chance. Otherwise you'll never know what it would've been like to be a singer. As long as you believe in yourself, you can and will accomplish anything.
What kind of mix of songs can fans expect to hear on your upcoming album?
It's like you said…there will be a complete "mix" of songs. I've got the traditional Punjabi-sounding songs; there are songs with a Hip-Hop and Pop influence to it. Then there are songs like Deewani which are more retro and funky. I can't articulate how different this album is going to be, but the singles released so far have showcased different sides of music that I've dipped into.
Any final words Nindy?
Thank you Kiran for the lovely interview! Thank you to all my fans for your ongoing support. Thank you to the media outlets for always supporting as well. Be sure to check me out on Facebook, Twitter and YouTube! Love to all my fans! xx
* * * So what did you think of Deewani? Drop us a line and let us know: music@bravuramagazine.com. Be sure to check out Nindy Kaur's previous two singles, Akhian & 2 Seater below! * * *