Designers Dish — Simone Sisa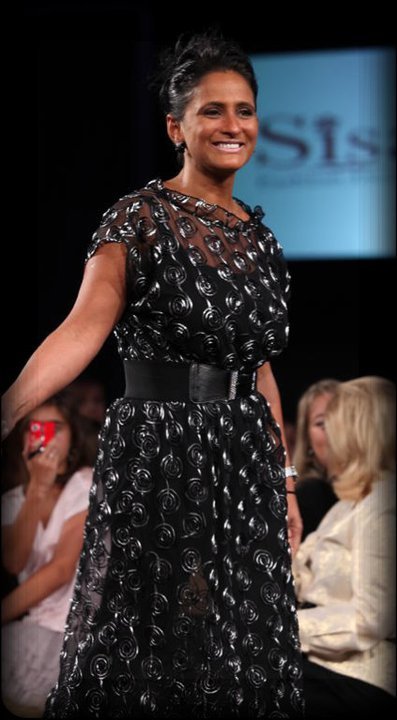 A few weeks ago, our assistant editor shared with you that we attended Couture Week in New York City. It was truly a memorable experience, especially getting to know all the designers on a personal level. One designer, in particular, who stood out to me, was New Jersey-based, Simone Rodregues, who's line is called Sisa Designs.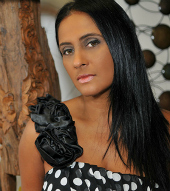 Simone was honestly one of my favorite designers the entire weekend. Her designs were chic, elegant, and not so over-the-top that you would be left wondering, "…where on Earth am I going to wear something like this."
She's a strong and creative woman who has battled not just the competition in the fashion industry, but also personal hurdles in her life. She is strong-willed, determined, hardworking and an amazing person when you get to know her on a personal level. I am very pleased to say that Simone and Bravura Magazine will be working together in the coming months, but before discussing all that, I had the pleasure to sit down with Simone for a very intimate chat about her career, collection and future.
Simone, tell us about how you became a designer. Was it something you were always interested in or did it happen by luck?
When I was 10 I used to watch my mom make dresses; I loved to sketch Cinderella dresses on my homework pages in school. Then I started doing fashion shows with my Mom's clothing 🙂
Was your family always supportive about making a career in fashion or was this something you had to prove to your loved ones that you could succeed in?
A little bit of both. My family always support me 100% and encourage us to follow our dreams. But taking in consideration that this market is very competitive and you do need to prove yourself to be a really strong & talented artist in order to succeed!
What were the challenges you had to face when you began your career as a designer and how did you overcome them?
Financial. I was already studying Business in college and going to Fashion for a diploma was a additional expenses so I had to work harder! Medical. I had two lumpectomy which never scared me to continue. It only gave more reasons to fight. The third is the Fashion Market. It is extremely competitive and costing on order to succeed!
You have two very different collections, your Fall 2011 and Spring 2012. What were the goals of these collections? How are they different from one another? What inspired you when making these collections?
In the Fall 2011 collection, I use a lot of Earth colors and as always my signature a lot of feathers. There's always a mix of textures and style. Well I design every day, I'm always creating, cutting, sewing and painting 🙂 I never follow trends; I always created my own. Every collection is different! But natural is my main inspiration. The greens, the animals, the sea…all my materials are ECO friendly, artificial feathers and faux- fur! The Spring 2012 collection was inspired on a young lady, a 14-year-old survivor of leukemia and her dream to model on my runway 🙂 I put myself as a 12-year-old and how I would have felt if I had the chance to live again!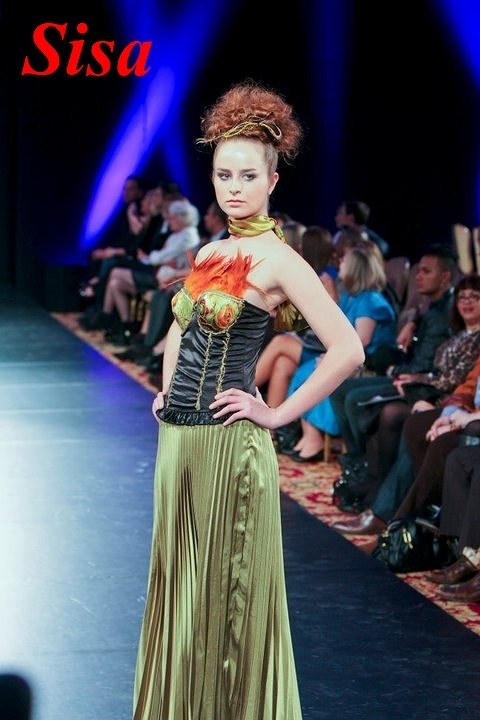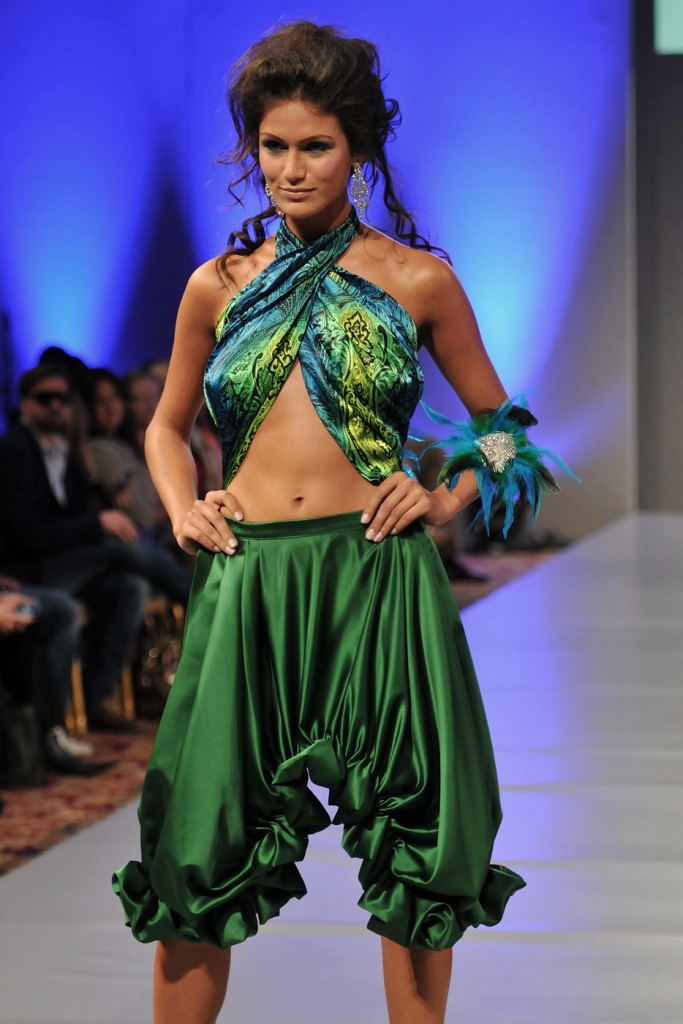 You have had runway shows in the US, Puerto Rico and your native land, Brazil. Where has been one of your most memorable shows and why?
Well each and every is special for me. Each one has a unique emotion and excitement! I have this say: Every runway fells like the first. The expectations, the butterflies in my stomach, the hope that everything meet my standards and everyone's expectations of what "Sisa" is bringing.
NJ for a Charity was also quite memorable because it was when a leukemia survivor modeled for me because it was "her wish to be a model" in my designs! I think it was a combination of having the honor to be the one to share this moment and to see how beautiful my designs look with a special glow !
What is the one thing you always keep in mind when you are designing one of your amazing creations?
Who I am designing for it…and it is always for the average and all woman…a woman that takes a risk to give themselves a opportunity to fell and look amazing!
Recently you showcased your line at Couture Week in New York City. What was this experience like and how did the audience take to your designs?
Well this has been my 3rd year with Couture, and every year gets better. It was amazing; the acceptance and positive feedback still come! I'm happy for the outcome. I didn't plan that collections. I just followed the impulse of my heart after meeting the young survivor of leukemia.
When it comes to personal fashion, what are three accessories you cannot leave your house without?
Myself 🙂 A belt , scarf and ring!
Fall has just begun; with that in mind, what is the perfect fall color that every woman should have in her wardrobe?
The "Sisa" fall line brings a lot animal print designs, earth colors on clothing and accessories! The main colors are black an bronze.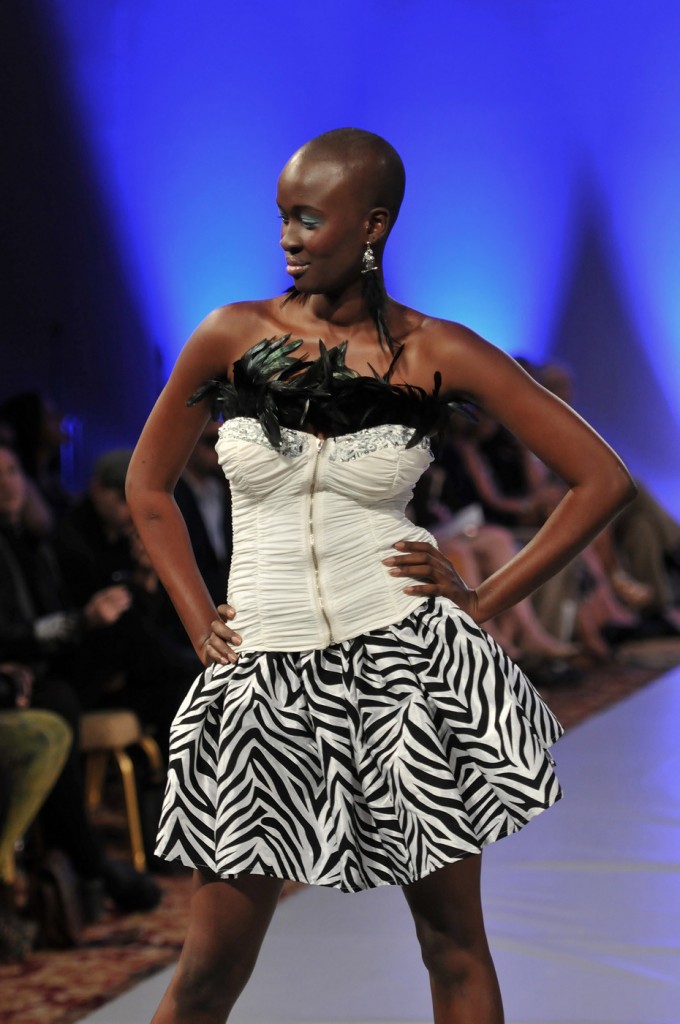 And keeping in mind, winter is around the corner! What do you see as the biggest winter trends for fashion?
Animal Print…loose tops…leggings and boots.
Who are your top three celebrities that you would love to style?
Demi Moore, Queen Latifa and Ivette Zangalo.
What is in store for 2012 when we hear "Sisa Designs"?
There is so much! We will have online shopping for exclusive designs. There's also a a show in Rio De Janero, Copacabana, and a show in Milan, Italy.
What words of advice do you have for those who want to make a career in the fashion industry?
Never give it up! The challenges will be appear daily! Structure your financials first, another degree to set your foundation in order to build your dream. Be yourself – Never forget who you are and where you came from. We are people like everyone else with the only difference to be gifted and creative! Life is about sharing and giving back and trust me…God will do the rest 🙂
Do you have any final words for the readers of Bravura Magazine and your fans across the world?
It is a pleasure sharing my career with you Tirusha and your readers. I hope that this can help everyone see my journey. It's not easy but today, I am doing what I love the most — Fashion. I'd like to say thanks to all my fans and support. I couldn't have done it without your feedback and expectations…and that's what makes me better everyday! Thank you 🙂