Recipe of the Week – Home Run Cupcakes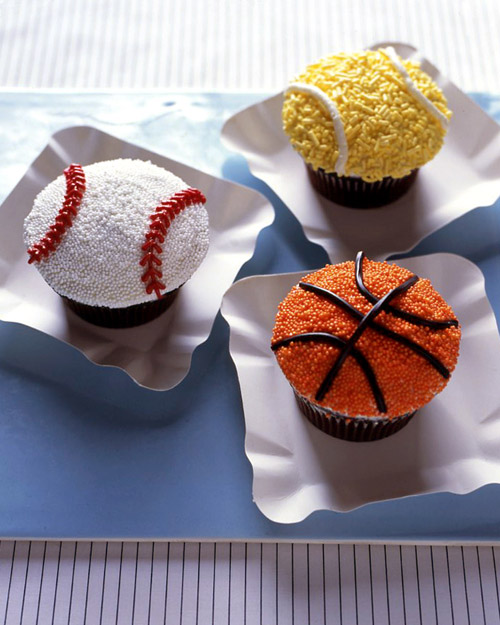 This week's recipe comes from the Queen of everything crafty & creative...the one & only, Martha Stewart! I was looking up recipes for something creative to make for my nephew's birthday party because he is a huge sports lover. Everything from the napkins to paper plates were in baseball, basketball and football themes, so the desserts had to be as well! When I was on Stewart's website, I saw the picture for her "Home Run Cupcakes" and I knew this was the item I had to make! Check out the recipe below!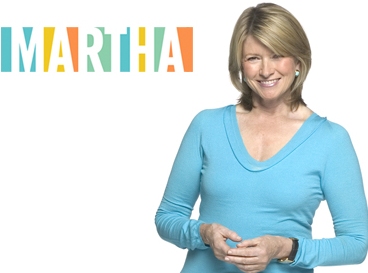 Description: Root for your favorite team with our easy-to-decorate cupcakes. Colorful sprinkles are used to simulate the bumpy texture of baseballs or softballs, on top of which the "seams" are piped with buttercream.
Serving: 24
Ingredients:
1. 2 dozen cupcakes
2. Swiss Meringue Buttercream
3. White round candy sprinkles (nonpareils)
Steps:
1. Tint 1 cup buttercream dark red with gel-paste food color, and transfer to a pastry bag fitted with a small plain tip (No. 3). Place white round candy sprinkles (nonpareils) in a small bowl. Using an offset spatula, spread a smooth layer of untinted buttercream over each cupcake.
2. Dip each frosted cupcake in sprinkles, rolling it around to coat completely. Pipe two red curved lines on each cupcake for the seams, then pipe short lines angled off both sides of curved lines to mimic small stitches. Refrigerate 30 minutes to allow frosting to set.
My nephew really liked these cupcakes and so did his friends; it was the hit of the evening! So next time you're looking for a creative and fun dessert for your child or a friends' event, try Martha's 'Home Run Cupcakes."